THE LEGAL MARIJUANA INDUSTRY IS EXPLODING… TAKE A LOOK AT SURNA, INC.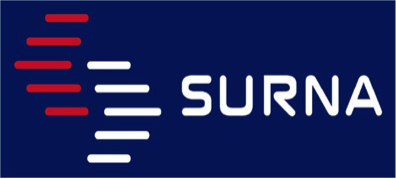 Ticker: SRNA
Web Site: http://bit.ly/SURNA-WEBSITE

Surna, Inc. is led by Tom Bollich, the visionary technologist who co–founded famed gaming company Zynga which ultimately rose to a $10 billion market valuation…
Latest News on SRNA (Via PublicWire.com):
Surna, Inc. Secures $1.1 Million Tech Contract with Indoor Cannabis Grower CWNevada
BOULDER, Colo. – Surna Inc. (OTCQB: SRNA), an engineering, manufacturing, and installation Company specializing in commercial indoor cannabis cultivation technology, announced today it has finalized an exclusive $1.1 million contract to design, build and install the climate control systems for grower CWNevada.
CWNevada is one of the largest indoor cannabis cultivation facilities in Las Vegas, and was recently granted a Nevada grow license as the state prepares its infrastructure for the growth and distribution of legal medical marijuana in 2015. The Company's 48,000 square–foot facility requires more than 700 tons of cooling equipment. Surna will provide CWNevada with their proprietary climate control technology which lends greater latitude and precision to the cultivation process while improving energy efficiency.
"The CWNevada contract will allow Surna to further demonstrate the efficiency and necessity of our cultivation technology," said Tom Bollich, Surna's Chief Executive Officer. "Indoor cannabis cultivation is more technically demanding than most people realize. The slightest deviation in temperature, timing, or light spectrum dramatically impacts the quality of the subject plant. Surna's technology uses less power and stabilizes certain growth factors so indoor growers can consistently provide quality cannabis at a reduced cost. We believe our product line to be essential to the industry, so we are strategically moving forward to establish similar contracts with other large commercial indoor growers throughout North America," Bollich said.
Notice and Disclaimer: Any individual who chooses to invest in any securities should do so with caution. Investing in securities is speculative and carries a high degree of risk; you may lose some or all of the money that is invested. Always research your own investments and consult with a registered investment adviser or licensed stockbroker before investing. You should not invest or trade in any penny stock unless you are fully prepared, willing, able and expect to lose a hundred percent of your funds, including any profiled company or other company in any other manner mentioned or alluded to by publicwire.com as defined in any medium whatsoever. The service is provided as a guide to some available investments only, which must be tempered by the investment experience and independent decision making process of the subscriber. The accuracy of issuer documents and information that is submitted to and, its affiliated members and its management for inclusion on this site is principally the responsibility of the particular issuer and its management, its affiliated members and its management is neither responsible for, nor undertakes any steps to check, the accuracy of any information provided by featured companies to potential investors. You should confirm to your own satisfaction the veracity of any information prior to entering into any investment.
Media Contact
Company Name: PublicWire
Contact Person: Dave Donlin
Email: Send Email
Phone: 4074906635
Address:5850 TG Lee Blvd, Suite 300
City: Orlando
State: FL
Country: United States
Website: http://publicwire.com
Source: www.abnewswire.com