Brett Lechtenberg Tops Amazon.com Best Seller Lists with Time Management Book
Brett Lechtenberg, a veteran business owner and coach based out of Sandy, Utah, tops Amazon.com best seller lists with his new book, Reclaiming the Clock: How to Have More Time, Reduce Stress, and Increase Peace of Mind in a Century of Unparalleled Distractions.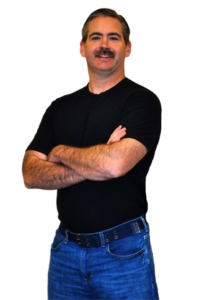 The new book hit best-seller lists on Amazon.com within 24 hours of release. It claimed the #1 spots in the Kindle categories of "Education & Reference" as well as "Decision Making & Problem Solving." It also took the #1 ranking in the overall Books category of "Adult & Continuing Education."
The release of Reclaiming the Clock comes at a time when many Americans are having challenges with productivity and effective work. While productivity may be decreasing, the amount of time working is increasing. As a result, workers lose time with family, friends, or sleep. According the the Harvard Medical School, sleep deprivation costs U.S. companies $63.2 billion each year in lost productivity.
Lechtenberg looks to solve this on an individual worker level.
"One of the biggest challenges that people have, and especially business owners, is the inability to manage their time wisely," he says. "And it's less of a matter of specific tactics or methods that will help them be successful. There are lots of books and programs out there for time management. It's about the way that they think about their day, and how they think about time. I'm really honored that so many people are interested in Reclaiming the Clock and I'm glad to help."
As part of the new release, 100% of the royalties of Kindle book sales will be donated to the Salt Lake Shriners Hospital, to support children in their care.
This is the newest in a collection of books by Lechtenberg, who shares his experience and wisdom of over 25 years of running multiple businesses. His unique perspective ties together concepts from traditional business processes, martial arts, and personal development.
For more information about Brett Lechtenberg visit www.brettlechtenberg.com
To purchase Reclaiming the Clock: How to Have More Time, Reduce Stress, and Increase Peace of Mind in a Century of Unparalleled Distractions, visit http://a.co/er4CKMf
Media Contact
Company Name: Total Success Business Solutions
Contact Person: Teresa Lechtenberg
Email: [email protected]
Phone: 801-899-0330
Country: United States
Website: http://www.brettlechtenberg.com