Alfa Tax Service Becomes a Franchise of H&R Block with New Office in San Antonio
Alfa Tax Service, a San Antonio-based business specializing in the preparation of individual and small business tax returns, is now a franchise of H&R Block. The business is owned and managed by the renowned business and empowerment coach Kathy Alfaro.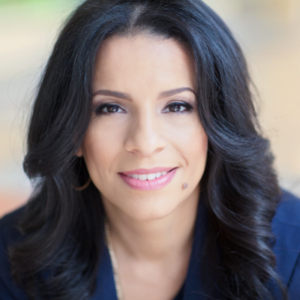 Kathy Alfaro, a noted business development and empowerment coach, is pleased to announce that her tax consulting company Alfa Tax Service has now become a franchise of H&R Block. This award winning tax service provider has already opened its first franchise owned office in San Antonio after the merger.
Kathy Alfaro started Alfa Tax Service to change the way taxes are prepared by the individuals and small businesses. Her goal is to help her clients eliminate stress from the tax preparation process. Kathy has also developed a tax event control process that analyzes, evaluates, and diagnoses a client's tax situation to determine a course of action. Alfa Tax Service is now a trusted name in this area for professional service related to mergers and acquisitions, financial management, tax filings, and more.
Founded in 1955 by the brothers Henry and Richard Bloch, H&R Block has been involved in the preparation of more than six hundred million tax returns over the years. In addition to in-person tax return preparation services, the company is known for their online and desktop software products and a wide array of other financial services. They also offer in-house financing to cover equipment, inventory, accounts receivable, and payroll. With more than 13,000 domestic and international offices, H&R Block is now considered to be one of the most trusted tax franchises across the globe.
By becoming a franchise of H&R Block, Alfa Tax Service is looking to combine the direct client experience of a small business with the H&R Block network to power their service. Discussing her role as the owner of this new franchise, Kathy Alfaro said, "This business position has been taken with the goal of combining the superior customer service skills of independent services with the far-reaching legal and research support of a larger organization. My goal is to make sure all our tax clients are receiving the standard of service they have grown accustomed to be paired with."
To find out more about Alfa Tax Service and their service offerings, please visit http://www.alfataxservice.com/
About Alfa Tax Service:
Alfa Tax Service offers specialized service covering mergers and acquisitions, financial management, tax filings, and more. Owned by the acclaimed business and empowerment coach Kathy Alfaro, the company has recently become a franchise of H&R Block.
Contact:
Alfa Tax Service
Website: http://www.alfataxservice.com/
Email: [email protected]
Media Contact
Company Name: Incite Media Agency
Contact Person: Alicia Dibrell
Email: [email protected]
Phone: 7022027939
Country: United States
Website: http://inciteauthority.com